Beyond beautiful, mobile-friendly web design
Get a high-performance website that attracts and converts.
Use Effect's Proven SEO Process to Reach New Leads
If you Google the term "SEO Services," you'll find that there are tens of thousands of digital marketers claiming they can get you to #1 in the search results. Yet, for companies based in Indiana, we can show that Effect is the best choice for search engine optimization. That's because we offer proven results. You can see real results from companies just like yours from all industries and cities across the United States. As a matter of fact, many of our clients start seeing improvements in their Google ranking in as little as 4 weeks.
Moved top keyword to #1 from #20 in 60 days
More Local Search Traffic in 1 month
Increase Keywords in Top 3 in one year
More Organic Search Traffic in 6 months
Additional Visitors / Month
Organic Search Engine Optimization
Housing
Manufacturer
Increase Response Rate on Legal Landing Page
Landing Page Optimization
Law Firm
Google Ranking in Primary Cities from no prior visible ranking
Search Engine Optimization
Local Service Company
on Google in key cities & keywords
Effect Uses an Integrated Approach to Search Engine Optimization

Other companies only focus on increasing keyword density as part of their SEO strategy. At Effect Web Agency, we incorporate all FOUR types of search engine optimization to provide lasting results and better customer engagement.
Unfortunately, certain things are out of our control. Google frequently changes their algorithm. The local competition comes and goes and economies change.  SEO is not a one-and-done strategy. Instead, it is an ongoing, responsive element of digital marketing.
Because of this, we cannot guarantee things like "#1 on Google" and you should be wary of those that do. The only way to "guarantee" that you stay at #1 is to pay a premium for AdWords. 
However we do guarantee the following:
You will receive personal attention from a highly-qualified team, dedicated to promoting your business through online channels.
We will communicate openly and honestly about what is working and what is not. You will always know exactly how your website is performing.
Our team will stay on top of SEO best practices and industry news so that you stand the best chance of reaching that #1 spot.
You can call us on the phone or contact us through our website. We will set up a time to go over your needs and goals and show you how Effect Web Agency can help you meet them. We can meet in person, by phone, or through video conferencing. We are easy to work with and focused on what works best for you.
An Indiana Web Design company, Effect serves clients globally.
Build the foundation of good SEO and see immediate improvement in your rankings.
Set SMART and Stretch goals for SEO and implement both On-Page and Off-Page SEO .
Implement targeted SEO campaigns for specific products or services.
More Information Regarding Local SEO in Indiana
Are you a business in the Indianapolis Metro Area, serving local markets? If so, then we have more information on how you can reach the right people with the right message using our proven SEO process.
Clarify goals and identify the best options.
Consult with Steve Schmidt, Web Advisor and Team Leader at Effect.
Steve has collaborated with web marketing professionals on how to create profitable websites for over 12 years. He holds certifications from MecLabs designing effective landing pages.
His team includes specialists in web design, web development, website marketing, and content services. Effect Web Agency is a full-service digital agency.
Effect partners with clients across Indiana: Granger, Indianapolis, Fort Wayne, South Bend, Elkhart, Warsaw, Middlebury, Nappanee, and Goshen.
Also, we service companies throughout the United States and around the world.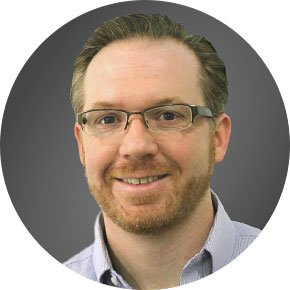 or fill out the form below to contact us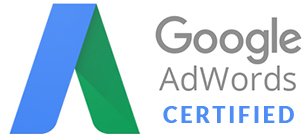 Adwords Specialist is a Google AdWords Certified Professional