Indianapolis Website Design Services
Our Web Designers Make Beautiful, Mobile-Friendly Websites
HOW CAN EFFECT WEB AGENCY IMPROVE THE PERFORMANCE OF MY WEBSITE?
OUR FOCUS IS ON MEASURABLE RESULTS
Take a look at what our customers have experienced after working with us:
Some websites saw increases in monthly traffic of up to 30,000 brand  new visitors.

Overall our customers experienced a 28% increase in customer actions and response.

A significant jump in search results that included #1 ranking on Google as a result of SEO.

Some websites saw an increase in traffic of 75% due to SEO and SEM efforts.
Our team of experts can handle every aspect of your web design, development, and subsequent marketing efforts. From the very first consultation, we work with you to determine your goals and needs. Clients find us knowledgeable, professional, and focused on getting results.
Contact us and schedule a consultation. 

We ask the questions and help you create a long term marketing plan for your website.

Web designers customize the look of your site.

Web developers create customer programming that makes everything work seamlessly.

Add industry related content optimized to draw organic traffic.

Implement Google Ad campaigns and social media marketing.

Monitor results and grow your business.
Our company serves Indianapolis Web Design clients throughout the entire metropolitan area. Let us help you build a beautiful and functional website, designed to grow your business.
HOW DOES EFFECT INCREASE THE NUMBER OF VISITORS TO OUR WEBSITE?
Increasing the number of visitors to your site is the first step towards increasing conversion and sales. There are several tools we use to bring in traffic.
Landing Pages and Content Optimized with Keywords

SEO and SEM Strategies

A Long-Term Marketing Plan 
The user experience is what brings people back. It's important that your website be mobile-friendly and no have broken links. The content needs to be original and full of good information. The site should be easy to navigate and have clear call-to-action areas. 
In a lot of  cases, your website may be the place where leads turn into customers. First impressions can make a big difference.
Optimizing your content is important. Search engines need to be able to find your site in order for customers to visit. Planning out the appropriate search terms before the site is built, means that everything works together symbiotically. This is one of the things we discuss during the initial planning stage. 
Finally, every site needs a strategic marketing plan. We can discuss ways you can market your website using  social media, Google Ads, and other SEM channels.
WHAT ARE THE ROLES OF WEB DESIGNER? A WEB DEVELOPER?
Often the two terms are used interchangeably, but their roles are actually very different. A good web designer might not have the programming skills to build you custom layouts or opt-in pages. In turn, a web developer focuses on coding and not the visual beauty of your website. A web designer also creates a plan for how your site will work together as a whole. It takes the skills of both a designer and developer to deliver an integrated website
Indianapolis Web Design
These are some of the things your web designer will ask you during the planning stages.
Who do you consider to be your primary and secondary customers?

Why might a person consider your competitors? How can this be addressed.

In what area do you stand out over your competitors?

How much of your business will you be doing through your website?

What do you hope to accomplish in terms of business growth?

Is your website going to be used for informational purposes or e-commerce?
Once these and other questions have been answered, your designer will discuss layout and marketing plans. Only after the initial planning is over will the developer begin programming your website.
Indianapolis Web Development
Working closely with the web designer, the web developer begins writing code to customize your website. Based on the plan you created, he creates opt-ins and email functions. He helps optimize your entire site so that you rank higher in search engine results.
Because both function and presentation are important when it comes to increasing traffic and improving conversion rates, you need both a web designer and web developer. Effect Web Agency employs experts in both areas, in addition to marketing strategists and content writers. Get everying you need in one place at Effect Web Agency.
HOW DO SEO AND SEM DIFFER AND WHAT PART DO THEY PLAY IN MARKETING?
Search Engine Optimization (SEO) and Search Engine Marketing (SEM)make up the two primary ways in which visitors can find a website.  Proper SEO relies on a web designer staying current with Google's search algorithm and the ways Google ranks websites for relevancy.
SEO predominantly drive organic traffic. Developing keywords, tags, and categories appropriate for your business makes it easier for search engines to locate information. Knowing this, here are some things that should be considered.
Appropriate Keyword Phrases Plus Other Search Terms Across the Website
Quality Internal and External Links
Headings with SEO Keywords in the Proper Hierarchy
Making Sure All Pages are Valid and Route as Expected
Mobile-Friendly Optimization
Relevant Images With Searchable Alt Text
Speed at Which Your Website Loads
And a Whole Host of Other Factors
Paying attention to these items and others helps get your website ranked higher in search results. Google gives preference to sites that follow certain "rules." By adhering to their guidelines, your organic traffic should improve. After that has been addressed, you will want to implement your SEM plan.  Google Ads and social media marketing play a large part in drawing additional visitors to your site. Because these ads funnel into custom landing pages, conversion rates should improve. Our marketing strategists work to find you the best possible return on your advertising dollars
WHAT ABOUT E-COMMERCE AND SSL CERTIFICATES?
If you need a fully-functioning e-commerce site, Effect's integrated system design works well. Product inventory databases, catalog display, optimized descriptions, marketing, sales reporting, and tracking are all important elements of online stores. Of particular interest to our customers are our website maintenance services and training. We work with the person responsible for updating your product offerings and teach them how to make necessary adjustments on the site.
One of the things customers need is reassurance that your site is secure. Starting in January 2016, all websites will need to be encrypted or face penalties by Google. Their plan is to show a green padlock next to websites with HTTPS. Those with only HTTP will be displayed with a red padlock overlaid with an "x." Customer will learn to look for that visual cue and eventually shy away from doing business with unsecured sites.
Most e-commerce sites already use encryption so that they can keep their customer's financial data safe. However, these changes will affect all websites, even those using 3rd party payment processing.
Effect offers web hosting, SSL certificates for e-commerce, and is working on obtaining free TSL encryption for websites that don't need the same level of security as those handling more sensitive information.
Check with us about the type of encryption you need for your website.
HOW CAN I SCHEDULE A CONSULTATION?
Effect Web Agency is an Indianapolis Web Design Company, however, we service clients both from the immediate area and across the country. Whether you are local or on the other side of the globe, our team can meet with you (in person or via video conferencing) for a free consultation.
The internet has helped create a global marketplace. There are no longer limitations due to location.
All it takes to schedule your complimentary consultation is a phone call. We can take a look at your business needs and put together a proposed plan for meeting them.  Together, let's grow your business.
HOW CAN I IMPROVE MY GOOGLE RANK & DRIVE TRAFFIC TO MY WEBSITE?
Search engine optimization is the process you use to categorize your content, so Google knows which products or services you offer your clients. Without proper SEO, it won't matter how beautiful, fast, or mobile-friendly your website design is, you won't show up in the search results.
Our SEO package makes building a web presence both simple and affordable. With search engine optimization and local optimization, you can experience a measurable increase in website traffic in as little as eight weeks. We take care of everything!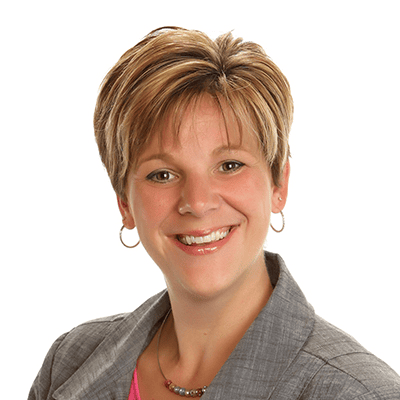 Jodi Spataro
Community Foundation of Elkhart County
"…on time and on budget…"
Ann Roche
Power-Packer North America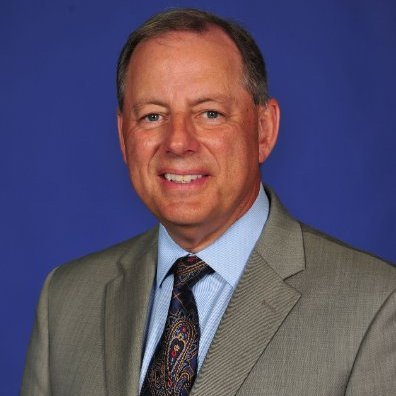 Gary Sieber
Martin Capital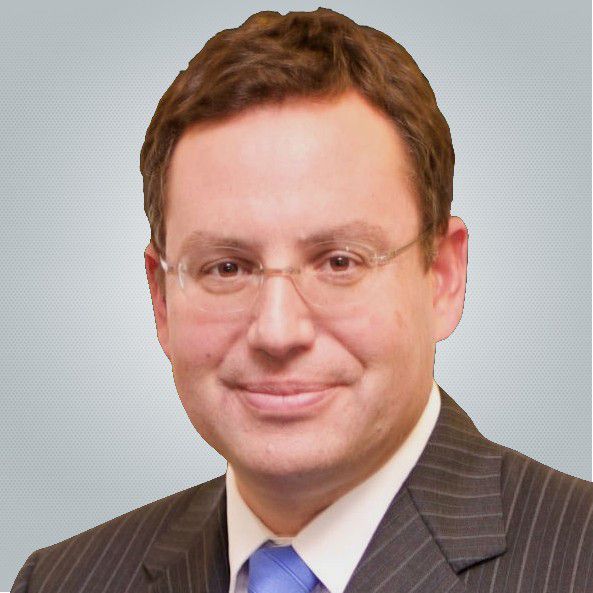 "…responsive at all times…"
Jim Keller
Keller & Keller
The Right Traffic / Visitors to Customers
Additional Visitors / Month
Organic Search Engine Optimization Housing Manufacturer
Increase #1 Google Rankings
in 3 months
Google Ranking in Primary Cities from no prior visible ranking
Search Engine Optimization
Local Service Company
Increased Free Consultation conversion rate increase
Clarify goals and identify the best options.
Consult with Steve Schmidt, Web Advisor and Team Leader at Effect.
Steve has collaborated with marketing professionals on running profitable websites for 15 years and is certified in crafting effective landing pages by MecLabs.
Effect partners with clients in Indiana – Granger, Indianapolis, Elkhart, Warsaw, South Bend, Fort Wayne, Middlebury, Goshen, and Nappanee.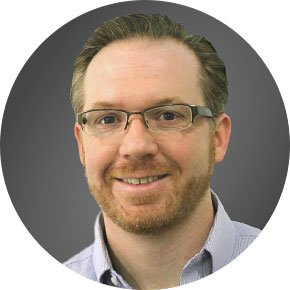 or fill out the form below to contact us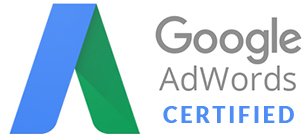 Adwords Specialist is a Google AdWords Certified Professional
People we serve around Indianapolis Indiana