Is reputation monitoring important in my case? The question really isn't "Is it important?", but: "How important?". Let's look at some stats:
90% of business purchases start online (Forrester) 
83% of businesses use the Internet to research and find potential vendors (Enquire: Business to Business Survey)
84% of consumers surveyed said that browsing reviews influenced their decision on whether or not to purchase a product or service.  (Opinion Research Corporation)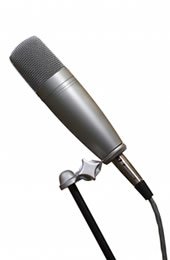 If you are a capital management firm investing millions of dollars of clients' resources, then reputation monitoring is probably very important. At the other end: if you're a manufacturer of unseen widget components, then your online reputation probably isn't nearly as critical.
Ask yourself:
If someone posted a negative comment specifically about my company, product, or service – how might it impact us? Would it be worth a couple of hours each month to know about it?
What's the best way to start reputation monitoring?
If you have an established company, product, service, or team members, then it's a good idea to see what mentions are out there.
Make a list of keywords unique to your organization.
This list should include your product & service names, key team members' names, company name(s), and any other key events, publications, subjects your company is directly in charge of.
See if anything pops up on Google.
Search for each of these phrases. Note the type of information that's returned. If results are too broad, refine keywords to be more specific. Putting quotation marks around a phrase will return only exact matches: ( "Dr. Leonard McCoy" ) returns much more helpful results than ( Dr. Leonard McCoy ). You can also use the minus sign to only return results for Dr. Leonard McCoy that don't have to do with Star Trek: ( "Dr. Leonard McCoy" – "star trek" ). Revise your list as you go by removing phrases that always seem to return irrelevant stuff and change the syntax to get better results using quotation marks, minus signs, and extra wording where necessary.
Set up Google Alerts and receive notifications when you or your company is mentioned.
Go to Google Alerts and set up an account (or tie it to your existing account). Create an alert for each of the phrases in your list. Choose the appropriate notification schedule. Expect to tweak these alerts over time. Some will simply "spam" you with email. Other phrases may never show up. If you don't have time for this, delegate it.
Try advanced tools and services.
If the scope of what you'd like to monitor is large, then try using advanced tools and services.
I found negative comments – What do I do?
Depending on what you found and its context, there are different ways to respond to it. The worst thing you can do is do nothing because it will most likely sit out there on the Internet staining your name. Take action by getting involved, becoming an advocate, and proactively participating in the conversation. Here are some important guidelines on how to act online to maintain a positive reputation. These should be followed no matter what your company is "saying" on the web: whether you are responding to negative comments or just publishing opinions.
Only post positive comments, responses, and statements online.
(Just like with any other form of communication, right?)
Always respond to neutral or negative opinions about you, your company, your products, or anything else in a genuinely helpful and professional "voice".
If there is a negative perception published about your company, product, or services – work to make it right and satisfy online complaints publicly on the site where they are posted. People tend to respect companies that come out, take ownership, and rectify a problem or misunderstanding publicly.
Got something that just won't go away? Natural search engine optimization can be used to "push up" other results. In doing so, it "pushes down or out" negative results.
How can I help prevent negative comments?
Establish a corporate-sponsored social group or forum to give people a place to find answers, get help, etc.
Start a blog on topics that answer common questions and help solve common problems. It's likely your blogs will show up in search engines and attract these visitors before they go to another site and vent.
Be accessible on LinkedIn, Facebook, and other social media venues. Make sure to check your messages regularly and engage your customers online. This not only shows your clients that you care but also allows you to quickly respond to any negative comments.
Review your company vision, mission, and culture regularly with your team. If these statements don't cover how your company acts online, it will prudent to spell it out.
Can I get help with reputation monitoring?
There are many reputation monitoring and management services. Depending on size, complexity, and importance, hiring an outside party may provide great value, saving your time, and avoid or correct embarrassing blemishes on your reputation. Effect Web Agency has access to reputation monitoring tools that will notify us instantly when someone leaves a review or mentions your brand.
We Can Help!
Effect Web Agency partners with businesses to help them achieve the maximum results from their digital marketing efforts. Contact Effect for your free web consultation.