"You need social media! What is your social media strategy? Which social media channels do you use? Did you see that post on FaceBook?"
Every business owner hears about how great social media is for business. They are told that they can increase outreach by as much as 300% (OK, I made that number up… but it's always a lot). The truth is that we are being constantly bombarded by how we "NEED" to have a social media campaign if there is any hope of staying competitive.
To try and figure out what the truth really is, let's consider these two questions from the perspective of a local business owner.
"What good is Social Media for me?"
"How should I leverage it?

Let's start with 3 scenarios and see where you fit.

Scenario A –  It's a No-Brainer – You MUST use social media.
Social usually means fun and if your product or service is pleasure-centric then you really need to market on one or more of the social media channels.
Restaurants
Theme Parks
Women's Clothing Boutiques
Museums
Theaters
Spas
The amount of "work" you will need to do to create a following and reach new people up depends on the loyalty of your customers (and reviews). People will expect you to post frequently and offer them incentives for sharing and participating. Instagram is great for visual appeal and FaceBook offers low-cost advertising that can be targeted by demographics.
The trick is to research, plan your strategy, and implement soon.
Scenario B – Experimental – Finding the Right Platform
Are you a B2B company? Do you sell a service, rather than a product?
If so, then social media is a viable channel, but you must be strategic about it. B2B social media channels are NOT the same as B2C.
What do we mean?
Honestly, the local serviceman isn't going to need to Tweet every hour and there is probably no need for pest control companies to spend a lot of effort on Pinterest. What they do need to do is make sure their Google Business Listings are up-to-date and actively solicit reviews for both Google and Yelp. For instance, one painting company offers up to 20% in discounts for reviews left on five different sites. This has resulted in more reviews than any other company in their local area. They still have to perform well in order to get GOOD reviews, but most people need some motivation to take the time to leave positive remarks. Anger motivates those who want to leave negative ones.
The point is that social media is the modern day "word-of-mouth" referral system and it's extremely important for service businesses to leverage it in some way.
Scenario C – Unjustified – Just Not Important
Just like busywork, there's always something you can be doing, but that doesn't mean you should be doing it. Don't worry about social media right now if your organization:
Doesn't have goals that social media can help meet now or in the near future
Doesn't have the time or resources to do a whole-hearted social media effort
Finds that the cost outweighs the expected benefits
The truth is that social media is just one more tool for promoting your business. That doesn't mean it's necessary. If you have limited resources, invest in an SEO strategy instead. The results are longer-lasting and less labor intensive. Plus, when you do decide to move ahead with social media, you will have content to promote to your audience.
The Bottom Line Is the ROI
This seems obvious but any marketing strategy must provide good returns or it's a failure. The questions you need to ask about social media for your company revolve around your goals.
What will our company gain, by being social this year, 5 years, and 10 years down the road?
When does it make sense for our company to become social and with which audiences?
How can we make it enjoyable for our audiences and us?
Here are our suggestions for all companies regarding social media.
Your company needs a Facebook Page. Anymore, almost all business have some sort of presence on Facebook. Update it about once a month, unless it is one of your primary marketing channels.
Claim your Google Business Listing and update the information monthly. This is especially important if you are a local business.
Apart from that, do what makes sense for your business regarding social media. Integrate it, as much as possible, with your other marketing strategies, such as SEO and PPC, and keep re-evaluating its importance. You may find that down the road it begins to make more sense for your company.
Effect Web Agency partners with businesses to help them achieve the maximum results from their digital marketing efforts. Contact Effect for you free web consultation.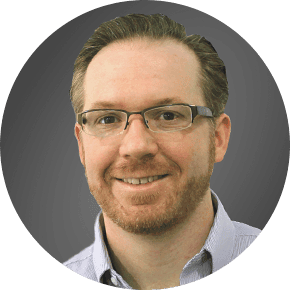 A comprehensive web strategy plays an essential role in the overall marketing plan. Not only does Effect create the online experience, we empower companies with tools to track results and measure ROI across all of their media mix.

Steve Schmidt, CEO

steve@effectwebagency.com