Regardless of what you think about the multitude of marketing emails that come to your inbox, email marketing campaigns remain one of the most popular and effective methods of generating clients and customers. In fact, according to one survey, almost 81% of businesses continue to use an email marketing campaign to promote their products or services, because email campaigns get results.
The trick to getting good results is simple.
Avoid getting sent into SPAM.
Catch the recipient's attention so that they open the email, rather than delete it.
Write content that convinces them to click through to your website or do some other desired task.
"Is that all"? (you say in a sarcastic tone)
I know! In a world of ever-increasing digital noise, it gets harder and harder to "stand out." 
You Can Do It! 
And the secret is:
Reach the Right People with the Right Message at the Right Time!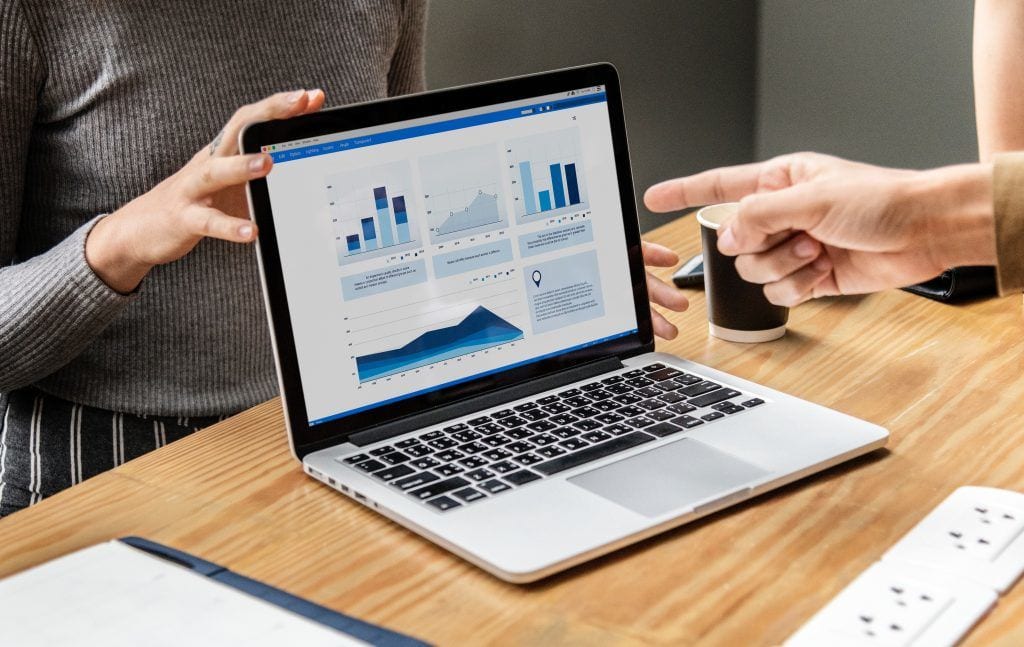 Success Starts with the Data
Before you can send your message to the right people, you need to know who they are.
Identify your Primary Customer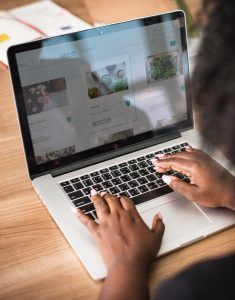 Your most effective email campaigns will target specific segments of your mailing list. We are, of course, assuming that you have a mailing list. (More on building that list in a minute)
Even though an email marketing campaign works best when the emails are targeted, we find that many companies continue to send out blanket mailings to every address they've gathered.
Why? Because they haven't taken the time to learn who makes up their list and to categorize them according to their demographical information.
Even more distressing are the companies that don't have a mailing list. These businesses are missing out on an opportunity to engage with past clients and retain customers.
So, how do you create the database of email addresses and how do you segment them?
You can purchase mailing lists, and this might be a viable option for those who do direct mailings along with email campaigns. However, check that the purchased lists have been appropriately vetted, and keep in mind that you may not be able to use them with platforms like MailChimp since the recipient did not opt-in digitally.
Ideally, you should have a database of leads or customers that you acquired through a mix of online and offline efforts. You can collect those in a variety of ways such as on-site, at trade shows, or by keeping customer lists. Try to gather as much data as your prospect feels comfortable giving. Then, divide your list into segments.
Active Customers
Inactive Customers
Leads
Targeted for a Certain Product
Domestic or International
Purchased Product A during the past 12 months
There is no limit to the number of categories you can create. Note that the more detailed the groupings are, the easier it will be to tailor their emails.
Understand What Motivates Your Client
Once you target a group to receive an email campaign, you need to identify what will motivate the clients within that group. Their desires also help pinpoint what sort of media could cause the best response.
Here are some examples:
A short message with an engaging visual, accompanied by an offer
Exciting news and a Call-to-Action for the next steps
A link for viewing more information or watching a video
If you don't know what will motivate the people on your mailing list, try testing multiple email formats until you find the one that works best. Keep refining your data for the best results.
It takes time to build a detailed mailing list, but without one, your email marketing won't necessarily reach the right people or communicate the right message.
When Should You Send Your Emails?
There have been many studies conducted on when a business should send emails so that they get the highest open rate. The data says that the best times are Tuesday, Wednesday, or Thursday at 6 am, 2 pm, 8 pm, or 10 pm.
We say that the data usually doesn't lie, BUT every company and client has a unique equation, and we suggest testing to find the best day and time for your clients.
If you don't have the resources for extensive testing, then we suggest trying Tuesday at 2 pm if you want to reach business clients and Thursday at 8 pm for retail clients. Re-send your email again on a different day or time to anyone who didn't open the first mailing. Note which people opened and which day and segment your list even further by "day reached."
Note of Caution: Don't bombard your list with the same email multiple times a day or for multiple days or you may find that they get opened just so that the recipient can unsubscribe. SPAM is bad!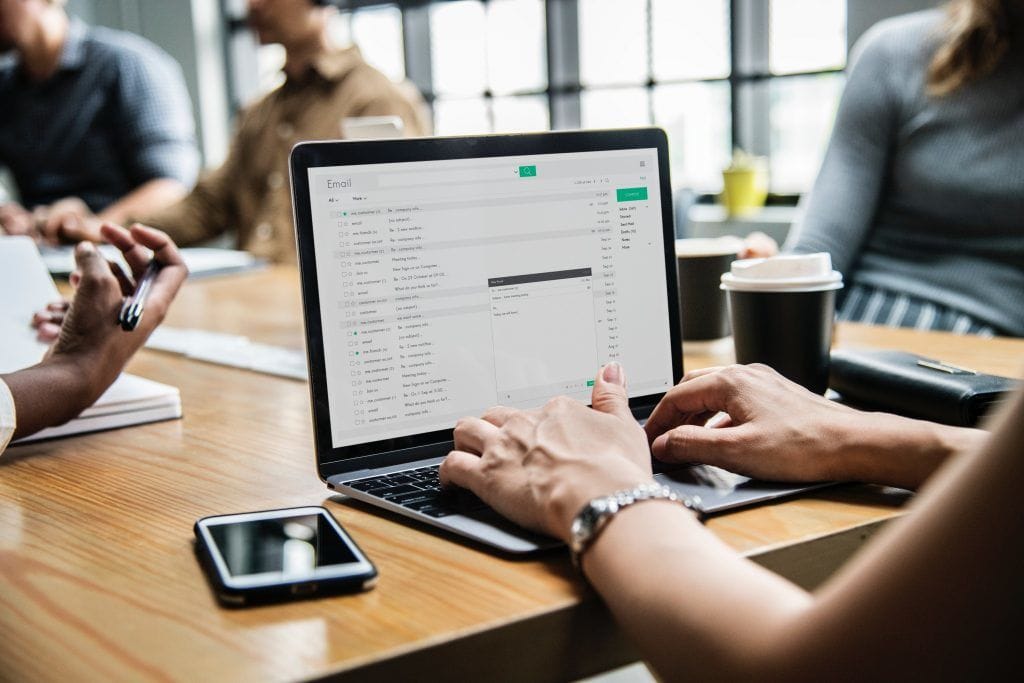 Content & Design Tips for a More Effective Email Campaign
Here are several best practices you should follow if you want the most success from your email marketing.
1. Personalization
While there is a line between "friendly" and "forward," slightly personalizing each email so that it pertains to a specific client is an excellent way of making them pay attention. This personalization does not mean that you should begin your emails like the potential consumer is your best buddy, but friendly greetings and relevant content show that you have the same concerns as your receiver.
Most email marketing services like MailChimp and Constant Contact allow you to insert a field into your opening text. For instance, you can begin your email with "Dear [first_name]," and the program will add the recipient's first name to your mailing list. Using data fields assumes that you have that data for ALL of your recipients. If you do not, then you run the risk of your email starting with Dear [first_name], and that will not impress anyone.
Studies show that personalization can increase your open rate by as much as 26%.
Key Takeaways:  Personalize your list if at all possible AND make sure you have data for all the recipients.
2. Catchy Subject Lines
News channels and clickbait videos have mastered the art of the headline. In a world where attention spans are growing increasingly short, readers decide in one quick scan-of-the-subject if an offer, promotion, or email is worth their time. Subject lines should subtly announce, "I am important! Read what I have to say!"
Typically, shorter subject lines are better. Use descriptive vocabulary, and quickly sum up the essential part of the message. Your subject line is your first impression and should get their attention.
Also important to remember is that most inboxes show a preview of your email. MailChimp will allow you to write a short description apart from the subject line that shows as the preview. This preview text is another opportunity to grab their attention. Make them curious or tell them why they need to open your mailing.
3. Special Gifts and Promotions
People often sign up for mailing lists for one reason only: free promotions. The occasional gift provides a compelling incentive for readers to listen. Sending a digital offer or promotion can make your target audience more open to the service or product you are offering. Additionally, offering gifts has the potential to make a potential consumer feel loyal to you, as though they are receiving something and must provide business in return.
What drives your audience?
Create an offer visitors perceive as uniquely valuable so they act.
Small Steps
These offers are very easy for the visitor to say yes to. They don't require any human contact and usually give instant value.
Price calculator
Interactive customization tool
Mail me a full catalog
Mail me samples
Download a Kit
Access to special info
Webinar
"How they did it" industry case studies
Insightful reports
Education tools: how-tos, tutorials, videos
Subscribe
Ebook
Guides
New industry research
Templates/worksheets
Product demos
Coupons
Bigger Steps
These offers require more effort for the visitor and possible interaction with a human. They may not provide instant value and are for visitors who have already taken small steps and are now ready to get serious.
Contest
Free estimates
Meet the team
Tour
Free trial/evaluation
Time-bound deals
Flat entry fee
Give-away or sample of your service
Discount if they tell a friend
Free upgrade
Locate dealer/builder
Free consultation
Seminar
Guarantees
Click HERE for Effect's Offer Ideas PDF.
Never send irrelevant information. Always ask yourself, "Does the person on the receiving end of this email care about what I have to offer?"
4. Use a Business Email Address
There is a fine line between "personable" and "unprofessional." Your business email address should be professional, straightforward, and let the reader know with whom they are corresponding. This consideration is especially true with all the phishing scams that people have to worry about nowadays. Very few clients will trust an email from [email protected]."
5. Mobile-friendly Format
More and more people check their email from their mobile device; therefore, it is vitally important that your email is compatible with the format and setup of mobile phones. Send practice emails, either to yourself or to others in the business. Ensure that everything appears clean, professional, and exactly the way you want it to read.
Effect Web Agency is a full-service web agency, partnering with clients in a variety of industries. If you want to grow your business and need help crafting a strategic digital marketing plan, contact us for a Free Consultation and Website Assessment.


Your easy-to-work-with, adept, results-driven
Web Design + Web Marketing Partner
focused on your growth.