Today's websites are far different than those created five years ago. Both computer technology and user habits have changed. Google updates its algorithm almost daily. The rules of internet marketing have evolved to cover multiple channels. Consider voice search, mobile devices, and local listings. The advent of all of these 'innovations' could mean that your site is now obsolete. So, how do you know if it is time to update your website?
Update Your Website to Reflect Your Clients
I confess that I'm not a tech junkie. I like books, not e-readers. I only replace my cell phone when I can no longer get software updates. Deep down, I don't care if your website loads in 2 seconds or I have to tap my foot for a whole 5 seconds. It takes me longer than that to find my reading glasses.
But, I am not your target customer and thankfully for you, I'm not the one programming your website. My purpose at Effect Web Agency is to write web content and help with content marketing. Words are timeless and I'm perfectly content weaving my magic with content. Content with content. I like that!
Truth be told, I am the perfect example of someone who 'owns' a website, not the person who visits. In 2013, the Small Business Administration published a study that found that over half of all business owners in the United States are over 50 years of age. Even though we understand computers (I CAN still write a program in FORTRAN), we also remember life without them.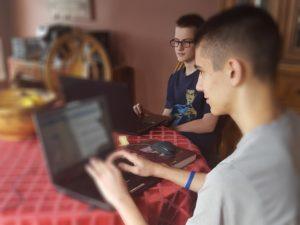 Your clients don't know what it's like to live without computers. Another study estimates that almost 100 million consumers born after 1977 now flood our marketplaces. Those Gen Y's & Z's and Millennials would be my children and your target customers. They are used to a fast food world of instant gratification.
And they like their technology!
Keep Abreast of Technology
Antiquated websites just won't cut it with these younger consumers and like it or not they are the ones making the purchases. Gen Z has already contributed $44 billion to the US economy. These are kids barely old enough to vote. To market to this generation, you MUST keep abreast of technology.
If you are proactive and make website upgrades each year, then new technology probably won't require a complete website redesign. However, if your site is 4-5 years old and you have NOT performed annual upgrades, then it might be time to update your website and build a faster, more efficient model. Some upgrades are more important than others.
Is your site mobile-friendly?
Having a mobile-friendly website is not optional. It is a necessity. Because of the growing number of mobile devices, Google has begun ranking websites using their Mobile Index. In other words, if your site is not mobile-friendly, you won't rank well.
Can you meet Google's speed requirements?
To improve the user experience, Google plans to give ranking preference to sites that load in under 5 seconds. Google has some handy tools that help you measure the speed of your website. If yours is running slow, call us. You need to fix the issue.
Are you Ranking on Google?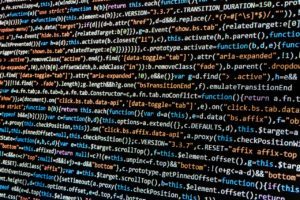 As we stated earlier, Google changes their algorithm constantly. Getting your website to rank involves following their rules. Pop-up penalties and lack of encryption ultimately mean people can't find you. You need to know how SEO works and optimize your site accordingly. If you have no SEO strategy, then you definitely need to update your website.
Do You Need Upgrades or a Brand-New Website?
A good rule of thumb is to make minor updates each year. I like to think of this as something similar to 'tuning up the car.' Every 2-3 years you should evaluate your markets and make sure you are meeting the needs of your clients. If all is good, then you can wait. Once you hit five years, it's time to trade in the old for the new. Either go for a whole new model or give the old one a complete overhaul.
The best way to determine if you can get by with some upgrades or if you need a new website is to ask an expert. Call us if a significant shift occurs in your clientele or your business model. Chances are that you can benefit from some form of upgrade, regardless of how old your site is.
Effect partners with clients in Indiana: Granger, Indianapolis, Fort Wayne, South Bend, Elkhart, Warsaw, Nappanee, Middlebury, Goshen, across the country and around the world.
---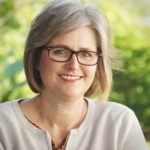 Kim partners with Effect Web Agency in providing quality content, optimized for the web. She specializes in integrated content strategies: SEO articles, blog development, landing pages, marketing material, and other web-based content marketing applications.
There are many good writers, marketers, designers, and programmers, but employing a team like Effect Web Agency, that includes specialists in each of those areas, can lead a company to the forefront of their industry.