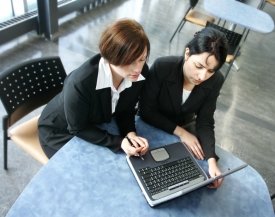 I am a huge fan of LinkedIn. I use it to connect with our clients as well as other thought leaders in the industry. One of my favorite aspects of the tool is the Answers section. Inquisitive by nature, over the past year I have asked and answered dozens of questions on topics related to web strategy and digital marketing.

Traditionally when you ask a question you can anticipate answers from people with various levels of expertise and backgrounds which makes the information you learn more balanced. I am always pleasantly surprised at the quality and thoroughness of the answers people give.
Here are some ways in which you can utilize LinkedIn for your business research:
Create an impromptu focus group
Because LinkedIn is inherently social, people are more likely to open up and provide authentic opinions and feedback vs if you had asked them the same question in a formal focus group setting. You can casually survey users about a particular preference or need as it relates to your offering.
Gain insight
Got a burning question that you can't find the answer to online? By asking the question to the collective community of LinkedIn you can usually find the answer you need or be pointed in the right direction.
Survey the community
If you publish white papers, blogs, or newsletters you can use LinkedIn to survey members about the subject you are interested in. If you decide to use stats you gather, for instance "75% of marketers plan on developing a web strategy in the next six months", you would want to follow that up with something like "based on an informal survey of 25 marketers on LinkedIn". LinkedIn currently has a Polls feature in Beta version. The tool is new and not very popular yet so you may want to stick with posting your survey questions in the regular Answers section.
Provide valuable content
By taking the time to answer other users' questions regarding topics you have expertise in does three positive things. One, you are helping out someone who has a problem or a question that you can help them with. Two, you are positioning yourself as the expert. This is good visibility. Three, you are opening the door to expand your LinkedIn connections. You will often find that if you provide a valuable, insightful response often the question owner and other respondents will request your friendship on LinkedIn. More connections = more visibility = more sales opportunities.
All of these methods will help you gain additional knowledge and expertise about your business and industry without having to invest the time and money formal research requires.