Effect Web Agency is a results-driven, Indiana web design company in Granger and Indianapolis. We help manufacturers and service providers run productive websites.

Effect has been wonderful
. They are the "web arm" of our business and I can rest at ease with them directing web efforts. In the world of mostly intangible work hours, you have to trust who is doing the work and
I trust they have our best interests
in mind when performing web updates, analysis, and website builds. They aren't just developer gurus, they are
marketing-conscious web experts
." – Brooke Gordon, Director of Marketing, Stoett Industries

We used Effect for our website launch and it was nothing short of fantastic. Effect was able to help us on very short notice and come on board with just what we needed.
Totally smooth; super fast; no glitches.
I'm very appreciative! There's nothing I would have done differently and I don't have any lingering questions or issues.
Well done!
" – Monica Gould, Director of Marketing, Atlas Die LLC

When it came time to develop a new website, Steve and I met to discuss the goals of the site. Together we created an outline and Effect's step by step approach to developing a site helped keep our project
on track
. The result was a simple and
effective website that meets all of our initial objectives
." – Stacey Miller, All American Homes, Elkhart, Indiana

Effect was very hands on and timely in responses. They did a
really nice job
in interpreting what we wanted and we're
very pleased with the outcome
. Very friendly,
very easy to work with
." – Lacey Lynch, Director of Marketing, Innovative Consulting Group, New York, NY

Steve and his crew are
meticulous and punctual
in getting work completed. But of course, that's only half the battle. The other half is
demonstrating creativity while applying practical and effective design concepts
. The good news: Effect Web Agency does just that. We've received numerous compliments on our web design, functionality, and informative content. That means more hits, more curiosity, more time spent on the site… and more business. Effect
continues to do a great job
for us." – Gary Sieber, Chief Marketing Officer, MCM, Elkhart, Indiana

I had a wonderful experience with Effect!
They picked up where the other web agency left off and were and most certainly saved the day! They always made sure
my needs were promptly taken care of
and that I understood everything that was being done (I'm not too computer savvy)! I highly recommend their services. " – Jamie DeMeyer, Service Printers in Elkhart, Indiana

Effect understands that the future is now and the present is ever-changing. With that understanding, Effect has helped Starr Austen & Miller LLP, a 36-year-old law firm,
stay competitive in the legal marketplace
as technology continues to evolve." – Scott Starr, Partner, Starr Austen and Miller, Logansport, Indiana

 I came to Steve with a very specific atmosphere that I wanted to convey on my website. He spent a great deal of time with me – discussing different options, showing various mock-up designs. What he achieved was
exactly what I was after
. He was able to take a feeling and translate it onto the page. And, just as important, the
support after the page went live was excellent
. Effect Web Agency excels at both web design and development." – Tricia Fields, Author of
The Territory

We've had
more web leads in the past 6 months than the entire previous 3 years!
" I would like to thank Steve & Effect for an outstanding job. " – Steve Kasten, Kasten's Dog Training in Goshen, Indiana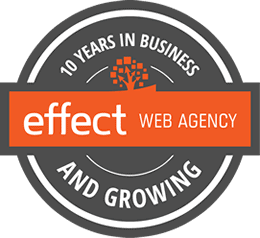 Thank you!