Scott Franko is a busy man.  He runs four companies: US Signcrafters, The Sign Store, Building Impressions, and Franko Design.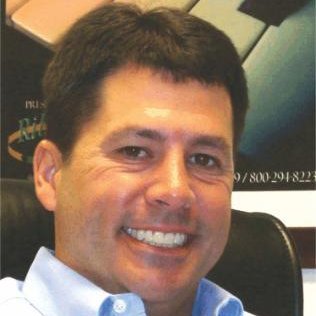 Business has to be
fast and nimble
today.
WordPress sites gives you that ability
." – Scott Franko, US Signcrafters, Elkhart, Indiana
They had been running four websites that were all built differently and separately on older technology. Every time they wanted to update a website, they had a new problem. New features were laborious and had to be custom-built. The sites were not mobile-friendly and looked "old." Scott considered revamping the website for several years, but shied away from doing it because of the costs involved and the lack of a clear vision for how to get it done in the best way.  Sound familiar? About a year ago Effect launched what we call "collaboratively built" websites. The wildly powerful WordPress platform allows this to become a reality. In a brief nutshell, it works like this:
Effect plans out the website with the client, then configures WordPress and sets up all the page layouts.
We train the client on putting the content into the website themselves.
We are available to perform software updates, and to consult with clients over the life of the site.
WordPress now runs 18.9% of the web — up 2.2% from last year. — WordCamp SF in August 2013
Adding content can take quite a bit of time, so by Scott's team taking that on they were able to save a lot of money by doing it themselves. And not only that, but it allows them to become very familiar and comfortable with editing their own website right from the get-go. We are leveraging the same professional theme for all of the websites (one of the sites is launched and other three are currently in production). This means that all four websites will have a similar look and feel on the front end, and are edited in the same way on the backend – they are all using the same system, and they only have to learn it once!
Despite these unifying aspects, the new sites vary enough in design and customization of the theme to clearly be recognized as separate presentations. By not spending 30 to 50 hours in custom design for each website overall, the cost of producing the websites became much much lower (in fact, they will have four sites for the price of one entirely custom site), and as a result Scott's company websites are able to launch – and start contributing – more quickly. Listen in on our conversation with Scott on how revamping his company websites has gone this time around:
What were the biggest problems with your old websites and how do you see those problems being solved with the new WordPress websites?
Our old sites were OLD using old ways and codes. We could not control or change things when we wanted too and that is something so important today in order to come up with and implement strategic ideas as they come up. Business has to be fast and nimble today. WordPress sites gives you that ability. Our old sites did not.
What's your favorite thing about the new WordPress websites?
Control of use and the fact that once taught and learned, anyone can do a pretty good job of creating a functional and effective website with confidence that it will do what you want it to do in a way you envision.
How did the collaborative build process (your team being trained on WordPress and adding their own content) make it financially possible to revamp the websites now?
The process you employed with us allowed us to utilize our own time and resources plus become much more acclimated to the platform in order to have more control and save money, not only on the front end but throughout the life of the website. We were able to afford the "start" knowing we could control the ongoing process of launching it when ready.
Takeaways:
WordPress gives business owners incredible control over their online web properties. That may be why 20% of the web now runs on WordPress.
Effect's "collaborative build" approach cuts business costs and makes you and your team into experts in editing your own site from the start.
Other businesses Effect helped that use WordPress: