What makes for an effective website? Some websites are slick with the latest graphics innovations, and others look they were created in 1997, but an effective website goes to WORK for your business.  We have created a toolkit that shows you just how to Build, Attract, and Convert through your website to bring your ideal customer directly to you.
When it is built strategically, your website will attract the right customers, and convince them you are the right fit to meet their needs so they TAKE ACTION.

Building an effective site means you have defined your goals, created a site your audience will love (in appearance, function and communication), and you share well-targeted, quality content on a regular basis.

Attracting the right customer becomes a reality by creating a strategy for growth from the many potential online traffic sources in order to first, reach your audience, and then, stay in touch with them.  How? via email lists, remarketing ad campaigns or social media interactions. So how much traffic do you need in the first place? Use your goals as the benchmarks when calculating your traffic needs and determining the ROI that will make buying leads worthwhile.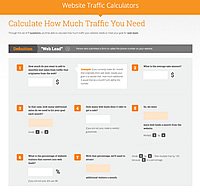 Hint: we've built online traffic calculators that can help you do just that.

Converting leads is all about enticing your target audience with what is most interesting and helpful to them.  So make your landing pages sing, your offers tantalizing and let your analytics make sure you notice each person who comes in your door.  It's so important to test and reflect on which strategies are working for you – if you aren't listening, how can your customers be heard?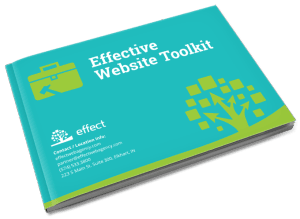 Download the Effective Website Toolkit
With attention to these three areas, you are armed to create an effective website. We have created a toolkit that takes you step by step through this process to do just that — Build, Attract, Convert. Get Your Toolkit Now >