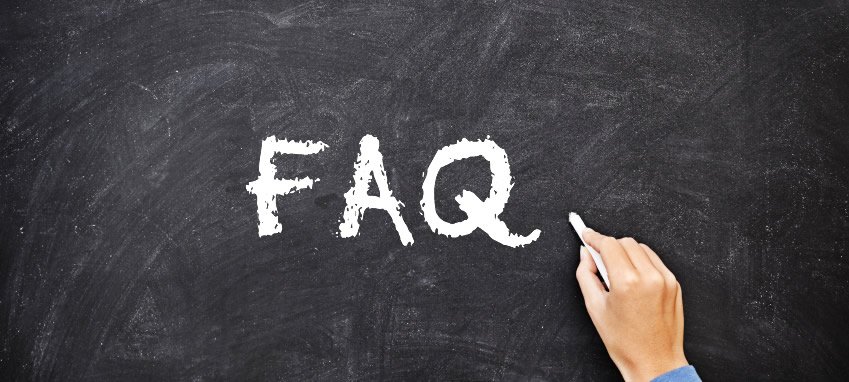 Visitors to your website will use your FAQ page when deciding whether or not to make a purchase. Taking the time to develop an optimal FAQ page is an important web planning process, as the points it clarifies may give a visitor enough confidence to become a customer.
The purpose of an FAQ page is to answer a potential buyer's top questions and point out other important information they should know. Often overlooked by site owners, FAQ play a major role in improving website conversion rates. Not only that, a great FAQ page may significantly reduce phone and e-mail requests for extra support. All of this should be excellent motivation to master a smart FAQ strategy.

There are a couple of challenges when it comes to creating a truly effective FAQ page. First, it can be difficult to step outside your extensive knowledge of your own business to put yourself in the mind of a visitor who is unfamiliar with your company and understand which questions are important to them. Second, it's often a challenge to word the questions and answers in a non-technical way that brings clarification rather than creating more questions.
So, how do you put together a helpful FAQ page? Let's look at a checklist of key guidelines:
1. Find out what your potential buyers want to know.
Make a possible list of questions, then test that list with actual visitors by asking, "What are your main questions about our company right now?" Any questions on your list that no one seems to ask, eliminate to reduce page clutter.
2. Keep your list succinct.
A long list is daunting not only to write, but also for your visitors to read through as they quickly seek specific information. Keep a simple list to begin with, setting a limit of 5 to 10 questions. In your own records, keep track of possible questions to add later on as the need arises.
3. Think about question order.
Think through which information makes sense for your customers to have first, then prioritize your questions in that order. This sets up a logical flow of answers.
4. Keep answers simple.
Visitors may be put off by technical language and lots of details. In fact, the faster they are able to have their question answered, the more confident they are in making a purchase. Aim for one to three sentences for each answer, with further detail perhaps available in a blog post linked to the answer for those who want further information. As a bonus, this strategy is also helpful for search engine optimization, which determines your Google ranking.
Also, remember that an FAQ page is an ideal place to ease a visitor's hesitations about buying, by highlighting your guarantees and the advantages that set your company apart.
5. Keep it organized.

If more questions are necessary for your page, help your visitors find their answers efficiently by keeping the list appealing both visually and logically. Grouping questions by category, either with tabs or clear headings, may help a long list feel less cumbersome to your customers – who are not likely to read every question anyway. Organize your questions with spacing, bullet points, bolding, and other visual means of separation and clarity, and make sure the font size is easily readable.
6. Choose the obvious page title: "FAQ"
Not only is the term widely understood, it's efficient and fits well in your page menu.
7. Invite new questions.
Inevitably, some visitors will have additional questions, and making it easy for them to get the answers is a hallmark of good customer service. An easy-to-find contact form, plus phone number and e-mail information, accomplish this nicely. If nothing else, offer a link at the bottom of the FAQ list leading to your contact page.
8. Tweak your list over time.
The more effectively your FAQ page answers your visitors' questions, the bigger boost it will give your sales. Seek feedback from customers, and pay attention to the questions that come through additional contacts from site visitors, then continue to refine your list accordingly.
9. Offer opportunities for next-step actions.
If possible, suggest a next step following an answer or at the end of your FAQ list. If one of your listed questions asks about a money-back guarantee, offer a link to "Sign up for a 30-day trial". Rather than just existing as a list of questions, your FAQ should point to a goal.
10. Use FAQ to build your Google Ranking.
An FAQ page is full of perfect topics for content that will help your search engine optimization. Don't clutter this page with text, but expand further detail and follow-up questions into blog posts. This allows you to naturally provide unique content that also benefits your visitors. For example, one of our clients is a law firm, and they provide an FAQ list on the landing page of each practice area. Every question links to a page with more detailed information on that specific question. This causes their site to be found with great frequency by people using Google to search for these questions, setting the firm up as experts in the eyes of visitors and of Google. It also easily creates opportunities for new content, as visitors ask more questions regarding their legal situations.
As with most marketing issues, FAQ is a matter of common sense. Once the basic principles are understood, they can be used efficiently and effectively. We hope this list has been helpful to you in discovering how to increase your success through the simple strategy of smart FAQ.