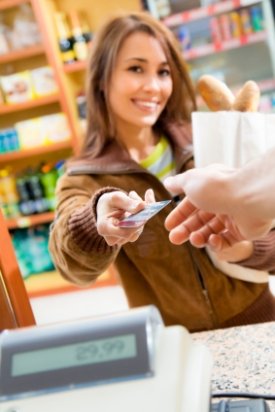 Before you can measure social media ROI you first need to define what you want to accomplish by setting SMART (Specific, Measurable, Attainable, Realistic, and Time-Bound) goals. In addition to being SMART, your goals also need to be tied to an impact on sales.
As I discussed in my previous blog post about social media and ROI, decision makers don't care about engagements or conversations. They care about how your allocation of resources has either added to the bottom line $$$ or provided a cost savings.

Primary social media ROI goals fall into three basic categories. Here are some examples of each.
1. Increase number of new customers
Let's say your current customer base is 500 customers. You decide to establish a goal of increasing your customer base to 750 customers in the next six months using social media to increase exposure of your business and build relationships. If on average each customer spends $1,000 per year with you, 250 new customers will increase your sales by $250,000.
2. Increase $$$ amount of average order
In this example the average customer spends $85 per transaction and you have on average 750 transactions each month which equals $63,750 in sales. Your goal is to increase the average order by $15 in six months through exposure and awareness for your other products and services using social media. If the number of transactions stays the same, your goal will have contributed an increased revenue of $11,250 per month or an increase of $135,000 per year.
3. Increase frequency of transactions
Your customers currently order once per month. If your goal is to get your customers to purchase every three weeks as opposed to every four, they will be purchasing 17.3x per year as opposed to 12x per year. If the average order is $100, by increasing the frequency of customer orders you will be adding an increase in sales of $530 per customer per year.
You can also have secondary social media goals such as improved online lead generation or increased search engine rankings but the above primary goals are necessary in order to measure ROI.
In my next blog post I will share with you how to establish a baseline to measure growth and effectiveness.