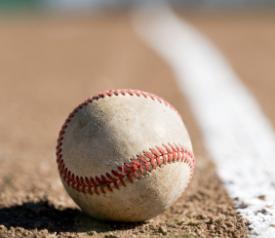 After you have defined goals for measuring social media ROI the next step is to establish a baseline, or internal audit, of where your organization stands now. You need to take an inventory of a variety of business variables (both financial and non financial) that you can use to determine social media's impact on the bottom line $$$.

It is best to establish the baseline before implementing your social media strategy. However, if you are already engaging in social media it is still important to establish a baseline of where you stand right now so that you can best determine future successes and opportunities for improvement.
Although ROI doesn't equal analytics, variables such as Twitter followers and web traffic are important to measure to see how they affect the bottom line $$$. For example it would be important to analyze how the number of Twitter followers affects web traffic and consequently how volume of web traffic leads to increased sales.
Here are some suggested variables to include in your baseline:
Avg. monthly sales
Avg. dollar amount per transaction
Blog comments per month
Cost to acquire a new customer
Current YTD sales
Customer conversion ratio
Facebook friends
Keywords ranked for on the first page
LinkedIn connections
Monthly new customers
Monthly transactions
Monthly unique visitors
Number of links from social bookmarking sites
Press mentions per month
Previous yearly sales
RSS subscribers
Social mentions per month
Twitter followers
YouTube channel subscribers
I created a spreadsheet on Google Docs with the metrics above that you can download for free and modify for your business. If you think there should be additional variables that are measured in a baseline you can add them to the comments section below and I will add them to the spreadsheet.
After creating your baseline I recommend measuring these metrics on a monthly basis. In my next post I will discuss how creating an activity time line, in conjunction with your established baseline, will help you look for trends and demonstrate ROI.