It's really easy. Just follow these steps:
1. Log in to Facebook
2. Click the little gear in the top right corner to and click your Facebook Business Page under "Use Facebook as":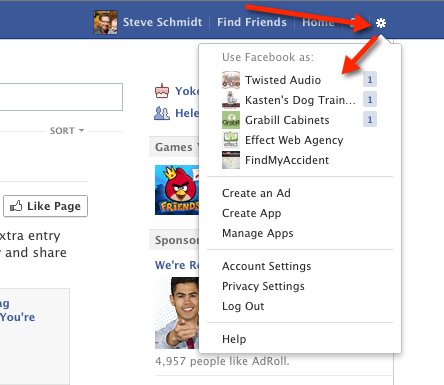 3. Then click "Edit Page > Manage Admin Roles"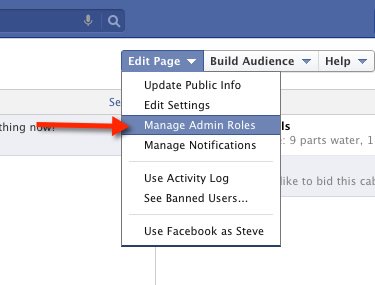 4. On the next screen, just type in the email address of the person you want to be an admin on your page. The email you type in needs to be the email they use for Facebook. You may need to ask them what email address that is.