Raising the email list subscription rate was important to Stoett Screens. What they did resulted in a 100% increase. In short, they relocated their opt in offer to a floating subscription box that shows up on every page of their website, and clicks through to a pop up subscription form.

Brooke Gordon, Marketing Director at Stoett comments on the impact made from these changes:
Where was the subscribe thing before on the site?
It was only offered within the dealer landing page forms (an extra check box).
How much of a percentage increase in subscribes happened once we made the change? At least 100%!
Any comments on making this change?
Turns out, there are a lot of people willing and eager to hear from us. It also certainly helps that we recently started talking about Outdoor Living Trends instead of just screens, offering broader, more mass-appealing topics which draws in a larger audience and keeps the topics open to use in various ways.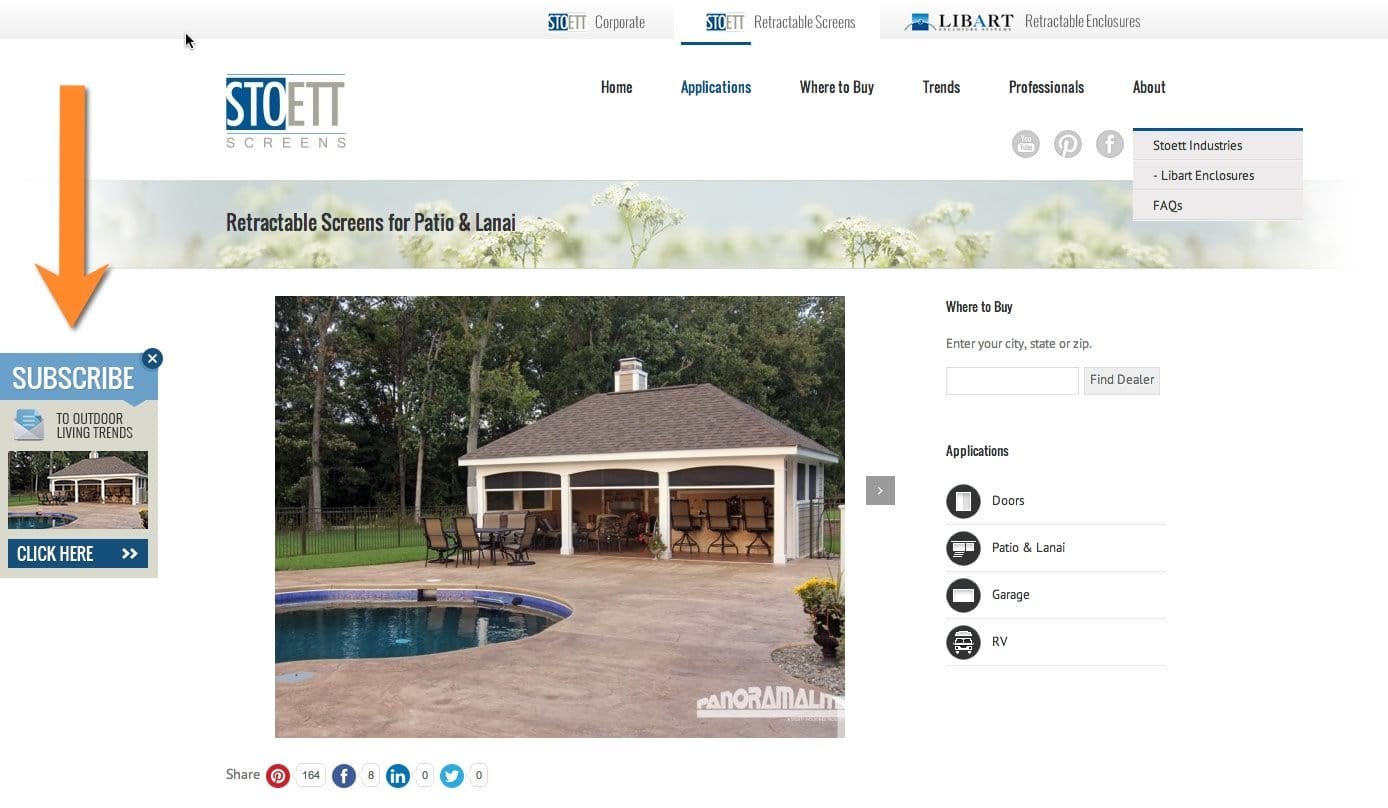 By making their offer easier to access and broadening their content to include the culture of outdoor living – Stoett is finding success communicating with their clients. They are building rapport and deeper interest in how their products can make their customers lives better.