Client
Chaneco / Chris Hanley & Partners
The result has been tremendous! Within the first month of our redesign, we've acquired new hospital accounts, new European distributors, and many catalog requests.
– David Atherall, IT Director
Project
Revamp the website to make eCommerce more effective, connect to the inventory system and sell new product lines.

Strategy Mix
!nsight Lab
Construction

Presentation design
Programming
Ecommerce
Content management system
Challenge
Chaneco is a leading orthopedic footwear company in the UK but their growth potential was limited without an effective eCommerce site. With opening up a whole new department of orthotic products, the website had to provide a new catalog of product information and facilitate sales of these new products.
Solution
Effect partnered with Chaneco to develop an eCommerce site that would make the ordering experience very simple. Because most of Chaneco's products are made to order, customers could easily choose from a number of custom options. Effect also developed the eCommerce site to integrate with Chaneco's internal inventory system, thus streamlining the ordering process all the way to the manufacturing process.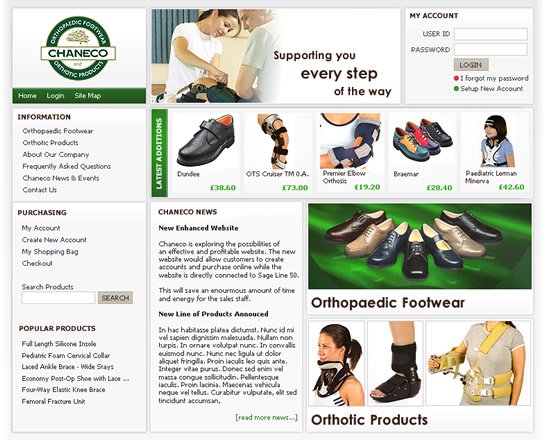 Results
Chaneco's eCommerce site was easy to use and conveyed their high level of professionalism which made their customers comfortable ordering online. One competitor started buying products directly from Chaneco.