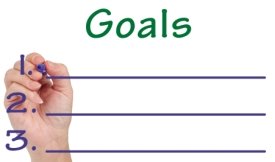 According to a recent survey from Citibank, 42% of small businesses have made greater use of their company websites to generate business leads and sales during recent months. For many businesses that has meant rethinking their approach to the web. Many have chosen to explore how to leverage the full power of the web by building an intentional web strategy to reach specific goals.
As a company who knew they could increase leads by focusing more on their web strategy, Trusted Supply Chain Partners analyzed the current state of their web efforts to identify opportunities for growth. Their website functioned more like an online newsletter rather than the comprehensive web strategy they needed to grow their business. Their new web strategy needed to attract enough qualified perspectives to reach their goals and be backed up with an ROI equation that made real-world business sense.
When faced with the decision to go straight into development of a nicer site or to develop an intentional strategy focused on measurable results, Trusted's marketing team decided to partner with Effect. Together we embarked with them on a thorough !nsight Lab phase that would maximize the ROI of their investment. The !nsight Lab phase included the following:
established measurable goals
analyzed how the competition was leveraging the Internet
provided calculations that determined how many visitors were needed to reach new client goals
clarified opportunities for attracting qualified traffic through search engines and social media
planned for integration of motion graphics and video to clearly communicate offering
The result was a clear action plan of how we were going to implement their new web strategy which would set them up for long-term success.
" When working with Effect, we saw great value in their action plan. It was more than worth the money. Effect used our goals and created a strategy to achieve them, making it the foundation of the overall web plan. We truly appreciated how their use of PPC and SEO focused on our needs to immediately bring on target clients and turn our investment into a revenue stream. We also appreciated the advanced simplicity of the website – the way it was designed for SEO and how its clean, modern appearance blended seamlessly with the Trusted brand. In addition, they converted our raw photography beautifully to make a layout we are really proud of. Our web presence will be the flagship of our integrated marketing efforts," said Trusted's Sales and Marketing Director.
A successful web strategy is always fluid and able to adapt to maximize new technologies and trends. We will continue to partner with Trusted after implementation is complete to measure results and provide ongoing opportunities for growth.