Recently, Google and some other search engines incorporated the use of ad extensions into their paid search ads. Let's take a look at why this is important and how you can use them to your advantage.
If you take a closer look at the Search Engine Result Page (SERP), you might notice some changes. Recently, Google moved the top four paid search ads from the right sidebar to the top of the search results. Below the top paid search ads, you find that they list the local search results. Consequently, there are times when none of the organic search results appear above the fold.  
Mobile Traffic Drives Changes to the SERP
With the increase in mobile traffic, Google is attempting to revamp their user experience to make it more mobile-friendly. The idea is to provide the most relevant results for the user and to increase traffic for the advertiser. A greater emphasis is being placed on local search results as opposed to global search results. Ranking locally has become very important for businesses.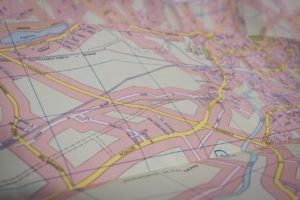 Another thing to consider is that as search engines become more sophisticated, they sense the user's intent. Is the user looking for information or do they wish to make a purchase? If a person wishes to make a purchase, it may be that the paid ads are more relevant and therefore take top place in the SERP. Therefore ad extensions and the information they provide are going to play a big part in determining rank.
How Do Ad Extensions Increase Relevancy?
Before we go further, let's take a quick look at the information you can share through ad extensions.
Sitelink Extensions
Sitelinks give the user the ability to click through to a specific page on your site. Rather than direct them to a generic landing page, you can now take them to a specific product. Adding sitelinks not only increases the relevancy of your ad to a specific search, it also increases the size of your ad. This visual expansion makes it stand out from the others on the SERP.
Call Extensions
In case you are not aware, Google does not allow you to include phone numbers directly in your ad copy. The only way to put your phone number in front of potential customers is by using a call extension.
Location Extensions
For local brick and mortar businesses, location extensions show your customers how to find you. The local extensions are put into an extra line of ad text and include map references.
Offer Extensions
The offer extension is relatively new. It gives advertisers the ability to include relevant offers alongside their ad text. If the user clicks on the offer link, they are taken to a landing page where the offer can be printed or saved.
App Extensions
For those businesses with mobile apps, these extensions allow the customer to immediately download their app or visit the app store to find out more.
You want to make sure your ad extensions are relevant and the highest quality possible. Keep in mind that Google will take the top four relevant ads for any search and display them at the top of the SERP. This is followed by local results and then organic results. At the bottom of the page are additional ads (up to three). Consequently, you need to pay as much attention to "SEO writing" within your ads as you do in your articles and landing pages. Relevancy matters.
You also need to optimize your site for local results. Make sure your pages rank for all the key areas you service. It's entirely possible for you to take over several spots on the SERP. Let's suppose your ads are relevant, you rank locally, AND you have good SEO writing that ranks organically. You might find that you dominate the SERP. That's not a problem. A good marketing strategy needs to incorporate all three tactics.
How Ad Extensions Affect Your Marketing Strategy
In pretty plain terms, this is how Google's ad extensions should affect your marketing plan. It is important that your Google ads are relevant and include ad extensions. If you write good copy and research appropriate search strings, you ensure the relevancy of your ad and increase visibility. You want to appear in one of those top four spots reserved for ads.
You need to rank locally. Make sure your website is optimized for your location and those you serve. This puts you in the next tier of search results. Integrate both SEO writing and the use of location extensions if your business relies solely on local traffic.
Finally, you need to make sure your content is ranking. With fewer and fewer organic search slots available on the first page of the SERP, you need to make sure you are in one of them. The only way to do this is to have a good content marketing plan in place. The days where you could throw something out there and hope for traffic are gone. Now, you need to integrate, promote, and think strategically for rank, whether paid or organic.