Utilizing Flash web design is a great way for marketers to tell their story and convey their message in a meaningful, engaging way. Flash enables marketers to deliver rich content that creates an impressive visual experience. Good Flash-sites load fast and allow for a smooth interaction.
Flash web design or motion graphics can be used to explain complex or detailed processes that are often best expressed visually. It allows quick, precise communication that generates true understanding.
We recently helped Construct Solutions, an Indiana commercial roofing company, demonstrate to their target audience how the insurance claims process works, an often confusing and misunderstood process. The Flash presentation further enhanced Construct's credibility as an expert in their field and users felt more comfortable contacting them after they watched the presentation.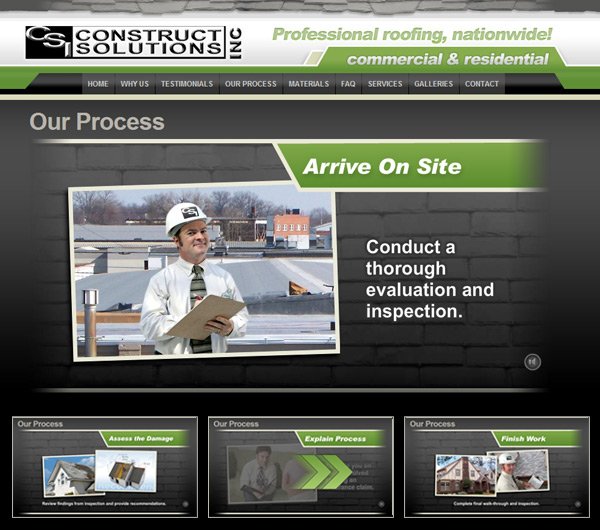 Another good example of how Flash web design can help marketers communicate with their audience comes from Elk Components, one of our clients who was struggling with helping their customers understand their ordering process. This simple screen demonstration helped users instantly understand how the process worked and what the next steps were.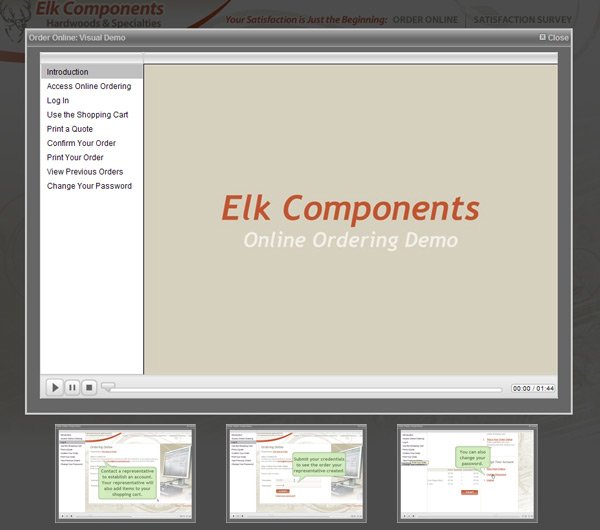 Having a Flash website design presentation is a win-win for both the company and the target audience. It enables the company to differentiate themselves from the competition and to powerfully convey their message in a cost-effective format. From the visitors' point of view, Flash or motion graphics can be entertaining and easier to understand than static graphics or print and makes information more easily absorbed.
The possibilities with Flash are endless. For further inspiration on how you can utilize Flash for your business take a look at this list of 50 Beautiful Flash Websites from Smashing Magazine.